Looking for a unique event location for your conference?
The SUPPER has hosted many successful events, such as product launches, fashion shows, culinary events, presentations, exhibitions and club nights.
The two beautiful and classic rooms, la salle neige (the white theater room) and l'entresol (the balcony), have a maximum capacity of 535 persons. Thanks to the 260-degree projectors, these rooms can be transformed into any style, color and ambiance.
Maximum party capacity: 100

Maximum capacity walking dinner: 100

Microphone and sound available

AV on request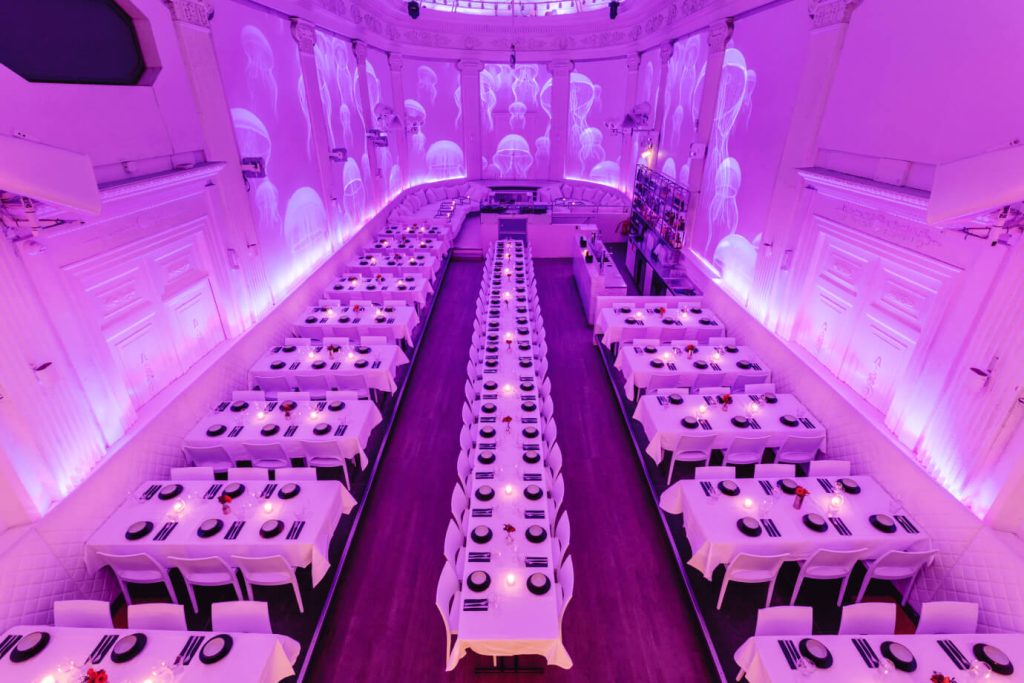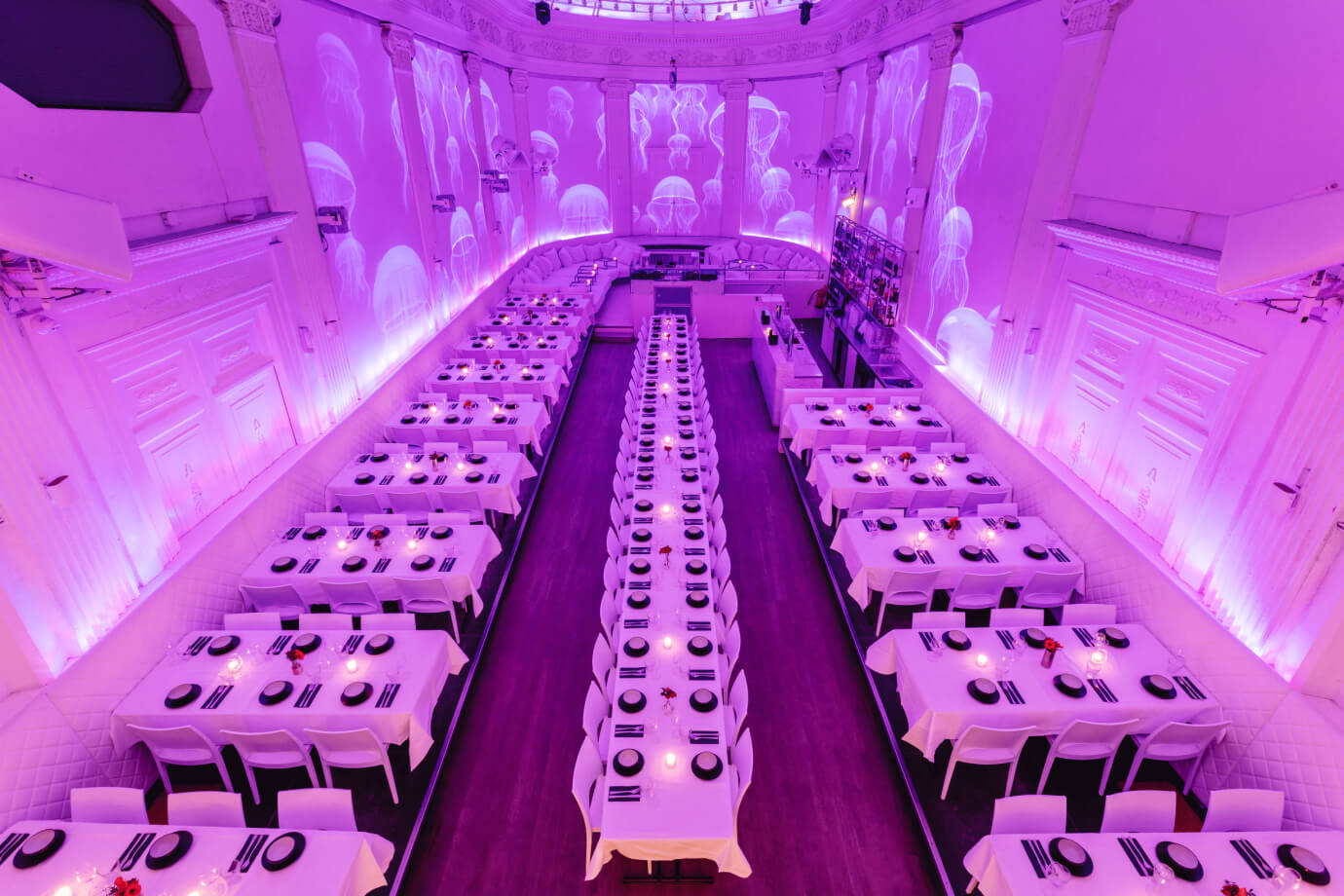 The SUPPER has its own catering team, professional chefs and a professional creative team with over 20 years of experience. The catering team can prepare the most special dishes for your guests. How about a walking dinner or a 3, 4 or 5 course dinner? The creative team can give hypnotic performances and come up with the most amazing concepts for your conference.
In short, everything is possible for a conference that will be talked about for a long time.