Looking for a unique location to record your live stream?
The SUPPER is located in an old theatre, called the Odeon. This building has been a national monument since the 1970s. It is located in the heart of Amsterdam's canal belt and has played a prominent role in Amsterdam's social and cultural scene for over three and a half centuries. In 1830, one of Amsterdam's first concert halls was added to the building. The whole building is in the classic Dutch classical style, but inside it is very modern.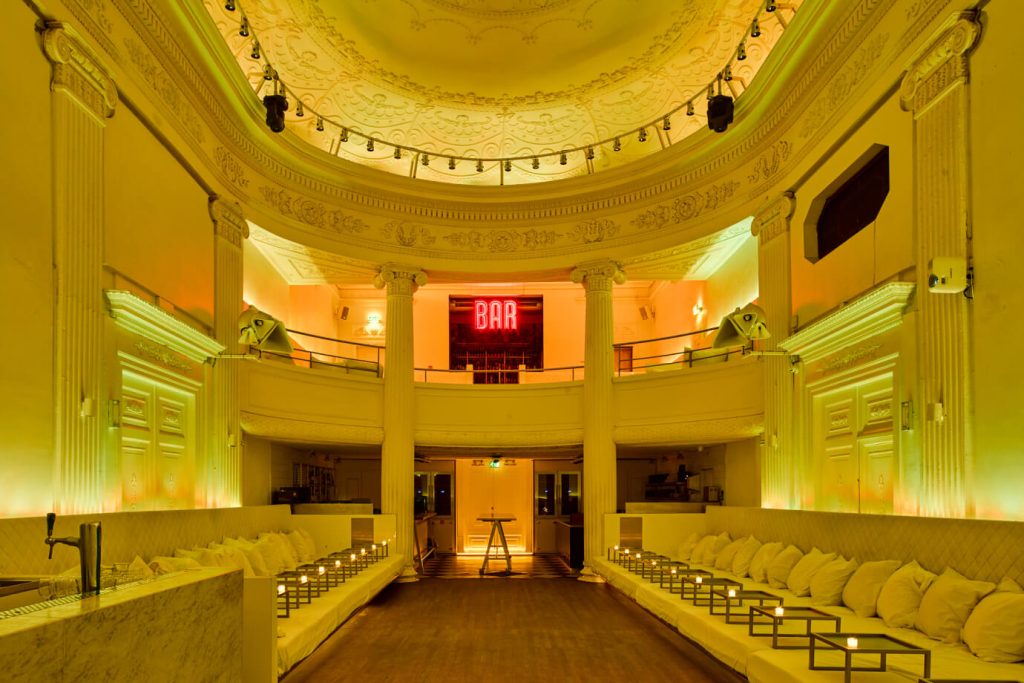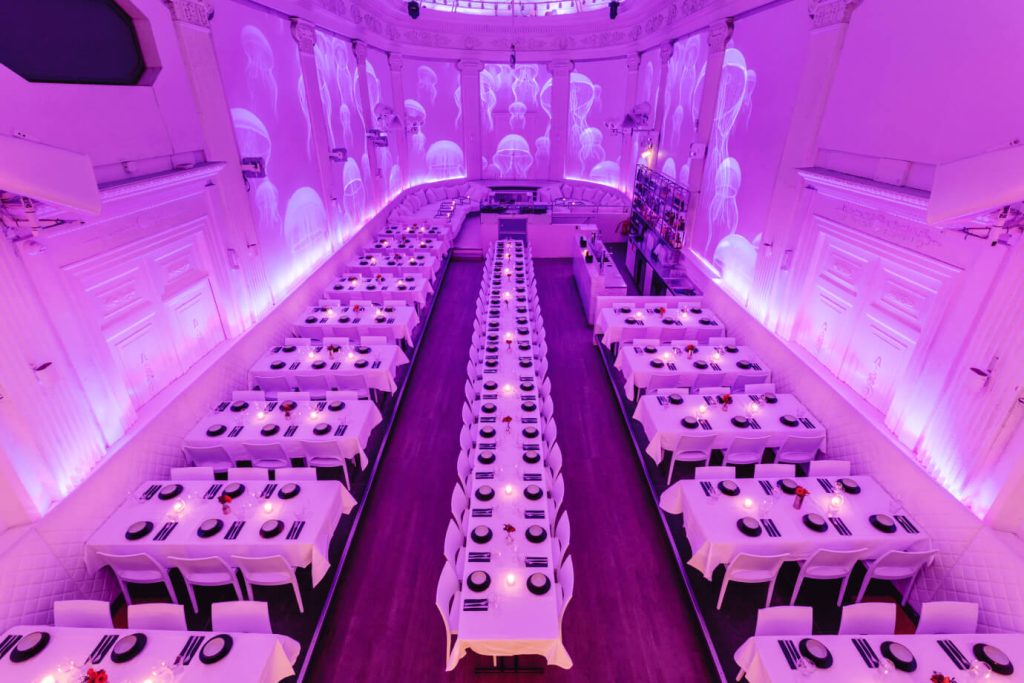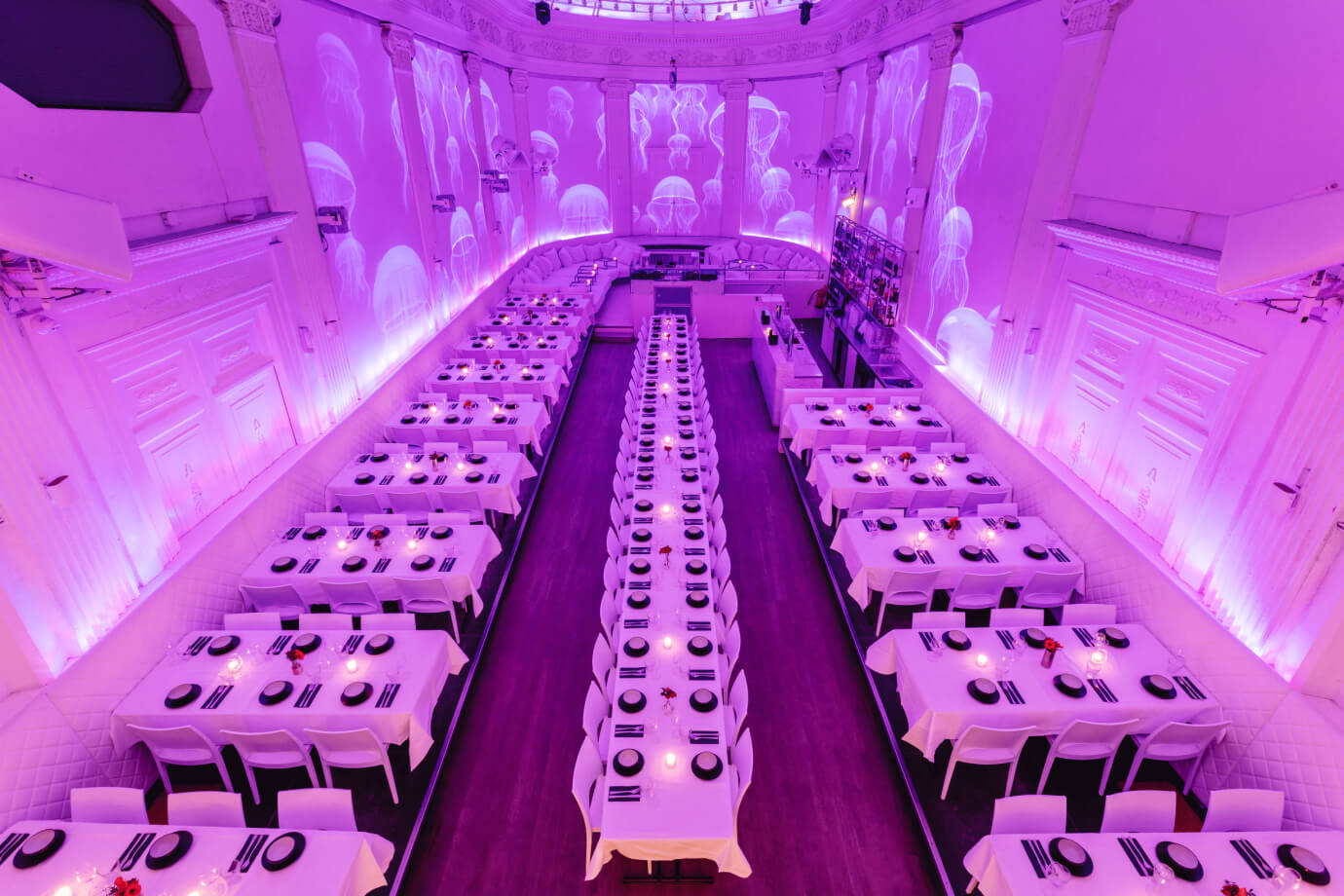 Online events boring? Not if you broadcast your live stream from The SUPPER Studio. The studio is built in the beautiful white theatre hall of the old Odeon Theatre, where the old ornaments create atmosphere and the hooks and trusses can be used for unexpected spectacle and inserting experience into your stream is a breeze. Because of the 260-degree beamers, the room can be transformed in every possible style, colour and ambiance, but you can also choose to project people from the Zoomsession around you for extra interaction!